Home Business Opportunities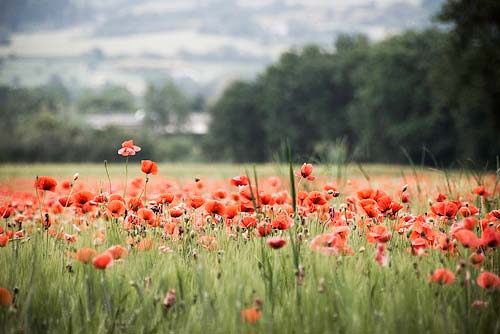 As the web has evolved so have business opportunities. Whether you want to sell products online, or sell services online, the World Wide Web can turn your business hopes into reality. Right now, for a number of reasons, more and more people in the UK and the world are turning to the web to make a living.
Joining this number of people is a lot easier than you think. Online businesses are less risky financially than their bricks and mortar counterparts. There are no rents or business rates for premises, a good Skype account can considerably reduce your phone bill. All you need is a computer and an internet connection. Selling goods and services online is also known as ecommerce.
Which Online Business is Right for me?
In many ways this is only a question you can answer. However, here are some ideas you might want to think about.
IT Related Home Based Online Business
The growing need for major businesses that want viable IT solutions or just complete a small aspect of an IT project cannot be overstated. The fact is more and more contractors are working for themselves in IT, so any experience or knowledge you have can be turned into a platform for an online business.
Consider:
Web Designer
Web hosting service
Software Designer
Computer Consultant/Remote IT support
Online Writing
Online writing is massive. From blogging to websites, to email broadcasts, the range of writing opportunities is growing steadily day by day. There are whole websites dedicated to online writing, and despite the advent of video and live streaming, copywriting is still the way online business speaks to it's audience. Even videos needs scripts. More often than not they are written by writers. Who'd have thought?
If you are pretty handy with the written word, this could be the route for you to take. Some business ideas:
Copywriter
Ghost Writer
Online Newspaper
Proof-reader
Medical Transcription Service
Resume CV Writing Service
Freelance writer
Video and Photography
Businesses often engage their audience through video. Pictures tell a thousand words and a video tells a story. If you know what you are doing and your skills are up to it, you can make videos professionally. There is a growing need for people with these kinds of skills.
Rendering and restoring pictures is becoming a big business, as well as developing and printing pictures online. The image world offers plenty of scope for an online business. Ideas for the image world:
Photographer
Video production
Picture rendering and restoration
Digital image transfer specialist
Video editing
Online Counselling
The beauty of online counselling is that your clients can access it on the go. The business world is increasingly stressful and more and more people are requiring an opportunity to get career issues off their chest. This is also true of more serious problems. All kinds of counsellors are starting up online and making good money in the process.
Online therapy is an option for you to explore if your skills lay in this direction. Possibly, as a bolt on to your face to face therapy work. Consider:
Relationship counsellor
Business and career counsellor
Rational-emotive behavioural counselling
Cognitive-behavioural counselling
Existential counselling
Fitness, Health and Coaching
Fitness is massive on the web. From weight loss programmes to personal training, there are opportunities to explore and use for a business. The range here is extensive, and you can forge your online business relying on your own knowledge, experience, and skill set. A few professions to think about:
Oh yeah! I nearly forgot. I have been making plans for changing my website. There's something I like about the site http://www.jagvirklawyers.com. Not even sure precisely what exactly yet needed responses 🙂 Feedback on this would be good. Righto I'll get back to it!
Personal fitness sports trainer
Healthcare consultant
Weight loss coach
Business Services and Support
Accountants, consultants, translators, to administrators; there are plenty of opportunities in the business world. Companies are always looking for a way to bring down overheads and to outsource time consuming processes such as accounting. Often they are looking for guidance. You could fulfil one of these roles and start your own home based online business.
Ideas:
Accountant
Business consultant (vast array of niches in this opportunity)
Legal transcription service
Secretarial service
Translation service
Telephone answering service
Home business consultant
Internet recruiting/jobs placement
Public relations agency
Management consultant
Online Retail
Online retail is arguably how online business got started. EBay and Amazon, the two big guns of online retail do not have the market sown up. In fact one of great things you can do to test the depths, is to start your own seller account on EBay, Amazon, Play, etc, and see if your goods sell. If this becomes a success you can then move on to creating your own website and online shop.
You can sell almost anything. Think about:
Fashion
I'm sorry, just must mention this. Checking my email as I write this and I saw an ad for this company, http://jmd-law.ca. That's third ad I've seen from their website today! I do believe I'm being stalked! Okay, I am going to get back to what I was writing 😉
Toys
Books
Car parts
Plants
Spare parts
Anything which people want to buy can be sold.
Creative Industries
The online world is tailor made for the creative industries. From graphic design for websites, to showcasing your artistic creations and selling them. In terms of showcasing your artistic and creative talents, the world is very much an open book on the web. Jewellery design is becoming huge on the web, as are other industries where bespoke products are needed:
Think about:
Designer- Fashion, web, graphic, interior
Image consultant
Cartoonist
Artist
Jewellery designer
Author
Marketer
Services do not have to be for businesses however, and often can be for individuals. Like counselling, these services will be bought to perform a service which is hard to perform without the right skills.
Genealogists trace family trees for their clients. It is a vast topic and is a rising start of the online business world. Watch the video:
Getting Started with your Online Business
Online businesses are not easy to start or operate but they are easier than the 9-5 slog and are incredibly rewarding. They offer the chance for you to control and forge your own future, and for a relatively low cost you could be up and running in under a month.
a big thank you should go to Mod Dish who essentially provided me with the concept for this posting in an Facebook message they sent me. Looking at their website they look like a notable Sydney based web designer if anyone's interested.
Footnotes
http://aspectagency.com - Good website.

Posted in Law Post Date 03/17/2016

---