Every marketer knows the only way to get more opt-ins for your program...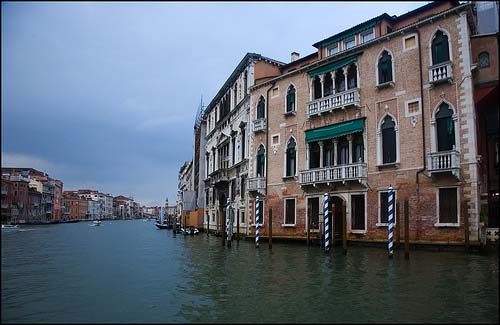 Every marketer knows the only way to get more opt-ins for your program is to get traffic to your capture or landing page. While you can use different methods such as SEO or paid traffic, using Twitter brings the advantage of being quick, easy and free. Start by making a tweet or two that first informs your readers about a specific problem or conundrum they may be facing. Its important to help your readers by attempting to solve their problems before you dive in with the promotional offers.
After warming up to your audience it's time to throw the link to your opt-in page out there. Its important to include a call to action with your link. A call to action is a short exclamation, phrase or sentence that excites your readers and gives them a reason to visit your opt-in page. For example, if you we're promoting a program that sells cat toys, and you we're attempting to create an email list for people interested in purchasing cat toys, you would include a call to action before your link such as Hurry now to sign up for our incredible newsletter full of offers. Also includes occasional free products!
Including a call to action before your link will greatly increase the click through rate of the link, which in-turn increases the chances of people signing up for your opt-in form. When posting a link in a tweet it's important to use a URL shortening service, considering the maximum length of tweets cannot exceed 140 characters.
However, when posting a link in your biography page on Twitter it's important toNOTuse a URL shortening service. People will trust a real looking link more than one that has been shortened. This increases the chances of people clicking the link and completing the opt-in form. You may be surprised at the amount of success you get with this method; more people visit and view your Twitter biography profile than you may have previously expected.
Offer a Free Bonus with Twitter Tools
Twitter Tools is a new program that allows people to receive free products or services simply by tweeting out a link to their followers. Pay with a tweet is the most common program used for accomplishing this, although there are other programs as well. A good way to get additional links to your opt-in page circulating around Twitter and the other social media networks is to use these services.
Simply create a quick 5-10 page eBook that incorporates some (but not all) information from your product or service. The book can be about anything, but it should be in the same niche as what you're promoting with the opt-in page. Ebooks are commonly used because they are easy to manage, easy to create and can be downloaded instantly.
While many marketers may just post a tweet promoting this opportunity, an even better method is to target people who have already opted into your mailing list. After your users opt-in to your subscriber list they should automatically be redirected to another page that promotes the eBook as a free bonus with a catch. To claim their free bonus all they need to do is send out a tweet with the link to your opt-in page. In this manner you can literally have thousands of additional links to your opt-in page created FOR YOU without additional work.
Utilize Click to Tweet
While it's still fresh in my mind, have you visited this unique website before? http://www.salemsteel.com/ They are a savy seamless pipe distributor which i have just discovered a short while ago. Figured I should share with my readers simply because it looks like they actually do great work. Let's get back to the main subject now...
Click to Tweet is a piece of software that allows pieces of content to automatically be tweeted out, along with an accompanying back link which should be the link to your opt-in page. A good way to implement this strategy is by putting a famous or interesting quote directly underneath your opt-in form (note: it should never be placed above the form).
You then use the Click to Tweet software to make the entire quote tweetable. When users tweet out the quote you are automatically gaining additional backlinks to your opt-in page. Depending on the amount of traffic you get to your opt-in page you could have thousands of additional leads just by implementing this one simple, but very well thought out step.
Final small note. I had been doing research on Burlington Newspapers this afternoon and located this site Burlington gazette. They appear totally skilled and thus I decided I should share with my audience.
Footnotes
http://www.dentistryonbrant.com - Nash, you came through for my situation once again.
http://canadianbearhunts.ca - You are a wonderful person.

Posted in Law Post Date 02/26/2016

---